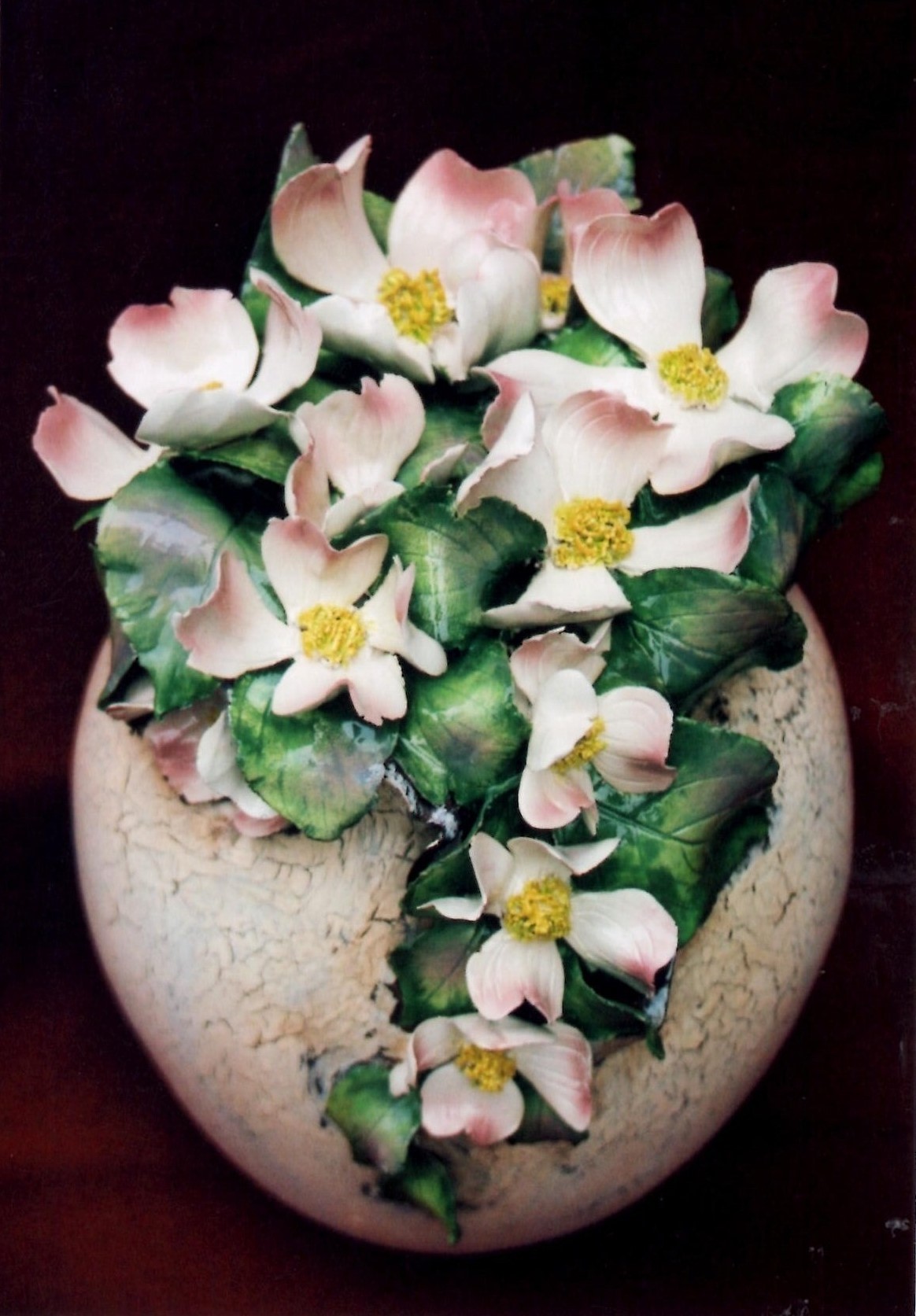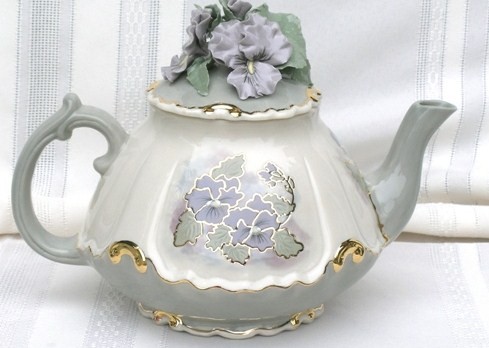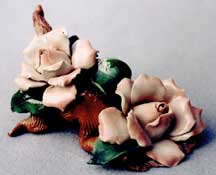 Rex Tools & Forma -Leaf Manufacturing Company, was purchased in 1997 by Colorific Porcelain®.
These are cutters and leaves which, when pressed into clay, form the petals and leaves for flower making.
These tools are good for any type of molding substance that can by be formed into flowers by hand.
Clay, Femo, wax for candle making & cake decorating – just to name a few.
The "REX" flower cutters are made of durable, non-rusting aluminum.
Product #

Tool

Description & Size
Amount per Package
Price

1

#1
A single cutter for making Apple Blossoms and pine cones.


1/2″

1 per pkg.

$1.25

2

#2
cutters for making Calla lily Petal and leaf

2 per pkg.

$2.95

3

#3


Dogwood petal cutters


7/8″ – 1-1/4″ – 1-5/8″ – 2″

4 per pkg.

$4.50

4

#4


Gladiolus petal cutters
1-3/4″ – 2-1/8″


2 per pkg.

$2.95

5

#5


Hibiscus petal and leaf.


2″ – 2-3/4″

2 per pkg.

$4.25

6

$6


Magnolia petal cutters.


1/3/4″ – 2-1/4″

2 per pkg.

$2.95

7

#7


ivy leaf cutters


1″ – 1-3/8″ – 1-3/4″

3 per pkg.

$4.25

8

#8


Iris petal cutters.


2-3/4″ – 3-3/4″

2 per pkg.

$2.95

9

#9


large Orchid.


2-1/4″ – 3″ – 3-1/2″

3 per pkg.

$3.75

10

#10


small Orchid.


1-1/8″ – 1-1/2″ – 2-1/8″

3 per pkg.

$3.75

11

#11
Poinsettia.


3″ – 3-1/2″ – 4″

3 per pkg.

$3.95

12

#12




Poppy petal cutters.




3″ – 3-1/2″ – 4″




2 per pkg.

$2.95

13

#13


Pansy petal cutters. These same cutters can also be used to make Sweet Peas and Carnations.


7/8″ – 1-1/8″ – 1-5/8″ – 1-7/8″

4 per pkg.

$4.50

14

#14




A tiny, tiny Rose petal cutter on one side and a leaf cutter on the other. #000




3/8″




1 per pkg.

$1.95

15

#15
A tiny, Rose petal cutter on one side, a leaf cutter on the other. #00


1/2″

1 per pkg.

$1.95

16

#16
A small Rose petal cutter on one side and a leaf cutter on the other. #0


3/4″

1 per pkg.

$1.95

17

#17
A set of four regular sizes of Rose petal and leaf cutters.


1″ – 1-1/2″ – 1-3/4″ – 2″

4 per pkg.

$6.95

18

#18
A set of three large sizes of Rose petal and leaf cutters.


2-1/2″ – 3-1/4″ – 3-1/2″

3 per pkg.

$6.95

19

#19
Tulip petal cutters.


2-1/2″ – 2-3/4″

2 per pkg.

$2.50

20

#20


Violet petals.


1/2″

1 per pkg

.

$1.25

21

#21
Water Lilies.


1-7/8″ – 2-1/4″ – 2-7/8″

3 per pkg.

$3.25

22

#22
A hardwood maple "Flower tool" for shaping, veining and attaching.


3″

1 per pkg.

$1.00

23

#23


Holly cutters


1-3/4″ – 2″ – 2-1/2″

3 per pkg.

$4.50

26

#26
A plaster block for veining many sizes of leaves.


3-1/4″ x 2-1/4″

1 per pkg.

$1.50

27

#27
BOOK of flower-making instructions
Step by step on how to use the
Rex tools


$7.95

29

#29


Daisies and Brown-eyed Susan's.


1-3/4″

1 per pkg

.

$1.25

30

#30


Mum and Dahlia petals.


1-1/8″

1 per pkg

$1.25

33

#33
large Southern Magnolia petals.


3-1/2″ – 2-1/2″

1 per pkg

$1.95

34

#34
A plaster cone for shaping Lily-of-the-Valley, Daffodil and Narcissus.


2″

1 per pkg

$1.25

36

#36




Laura Cone. A plaster cone.




1 per pkg

$1.25
Forma-Leaf & Rex Tools Instructional Kits
By Connie Bailes

Grape Bowl/wine Coaster


FLP-1
$8.00
Strawberry Plate
FLP-2
$8.00

Oak & Acorn Plate


FLP-3
$8.00
Daisy & Blackberry Plate
FLP-4
$8.00

Poinsettia Leaf Plate


FLP-5
$8.00
Yule log
FLP-6
$8.00
Dogwood Wall Vase
FLP-7
$8.00

Dogwood Wall Pocket


FLP-8
$8.00
Violet shoe
FLP-9
$8.00
Holiday Leaf Plate
FLP-10
8.00

Blooming Cottage


FLP-11
$10.00
Pumpkin Mum Teapot
FLP-12
$8.00

Poppies & Wild Marigolds


FLP-13
$8.00
Convention Rose
FLP-14
$8.00

Daffodil Vase


FLP-15
$8.00
Peonies & Sunflowers
FLP-16
$8.00

Hydrangea Candle


FLP-17
$8.00

Strawberry Bowl


FLP-18
$8.00
Iris Candlesticks
FLP-19
$10.00
Lace & Flowers
FLP-20
$8.00
Calla Lilly Plate
FLP-21
$8.00
Hand-Woven Porcelain Baskets
FLP-22
$8.00
Calla Lilly Candlesticks
FLP-23
$8.00
Calla Lily bowl
FLP-24
$8.00
Moth Orchids
FLP-25
$8.00
Calla Lily Teapot
By Connie Bailes
FLP-26
$8.00
Pansy Purse
By Connie Bailes
FLP-27
$8.00

Boot Scootin bouquet


By Connie Bailes
FLP-28
$8.00
Hibiscus Log
By Connie Bailes
FLP-29
$8.00
Daisy & Berry Candlesticks
By Connie Bailes


FLP-30




$8.00

Cactus Boot


By Connie Bails


FLP-31




$8.00

Buttons & Bows


By Connie Bails


FLP-32




$8.00

Daisies & Berries


By Connie Bailes


FLP-33




$8.00

Lilac Wall Vase


By Connie Bailes


FLP-35




$8.00

Last updated 06/2022
Customer Service: (425)743-1591 – Mon – Thurs. 10:00 – 4:00 PST

Email:

[email protected]


6329-176th St. SW
Lynnwood, WA 98037
Web Site created By: